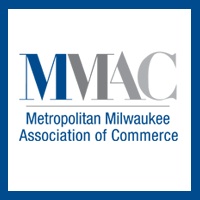 The latest report from the Metropolitan Milwaukee Association of Commerce shows the metro area's economic growth "continues on a sluggish path."

Nine of the 23 economic indicators tracked by MMAC showed improvement in August. That's the sixth time in the past nine months that under half of those indicators showed a positive trend, the report shows.

Bret Mayborne, economic research director for MMAC, says the findings can be largely explained by two main factors. He says job gains across major industry sectors were increasingly uneven, and manufacturing and production indicators posted continuing declines.

The number of unemployed workers in the state's largest metro saw a "sharp increase" in August, up 12.5 percent compared to the previous year. That came after a 6.3 percent year-over-year increase in unemployment for July.

But at the same time, employment for the metro area increased 0.5 percent in August compared to the prior year — down from the 1 percent year-over-year increase seen in July, and below the 0.7 percent average gain in employment so far this year.

Mayborne says these seemingly conflicting trends could be explained in part by more people coming into the labor force who are between jobs.

"They may not have jobs, but they could be looking for work," he said. "That could be one factor for the unemployment numbers going up at the same time that employment numbers are going up."


Another potential factor he identified relates to the ongoing national economic recovery following the most recent economic downturn in 2007.

"So at one point when you hit the low end of what the employment rate can be, then there's only one way it can go and that's up," he said.

Mayborne said the uptick in the number of unemployed isn't a "dire indicator," noting it follows a "long run" of unemployment rates coming down.

"We're pushing the unemployment floor and seeing slower job growth. … It's a combo of the two pushing up unemployment rates and numbers," he said. "But it's not necessarily an apocalyptic-type thing. We're in a very mature stage of expansion."

MMAC's report also shows the number of new unemployment compensation claims in the area rose 4.2 percent over the year. The metro area's seasonally unadjusted employment rate went up 0.4 percent from the prior year, reaching 3.8 percent in August.

Four of the 10 major industry sectors mentioned in the report had year-over-year job gains in August.

The largest employment gains were seen in the leisure and hospitality sector, with 4.1 percent more jobs than the same time last year. That's followed by the education and health services sector, with 3.9 percent more jobs; construction, mining and natural resources, up 1.1 percent; and other services, up 0.2 percent.

But the other six sectors posted employment declines, with the largest job losses seen in the government sector, with a 3 percent decrease. Financial activities lost 1.7 percent of jobs, while professional and business services were down 1.2 percent, manufacturing dropped 0.8 percent, information declined 0.7 percent, and trade, transportation and utilities dipped 0.1 percent.

The 0.8 percent jobs decrease seen in manufacturing was the indicator's first decrease in 20 months, according to the MMAC report. It also shows hours and earnings indicators for manufacturing workers fell in August.

Mayborne stressed these short-term numbers don't make a trend but conceded they're "something we need to keep our eyes on."

He said other indicators, including shorter workweeks for manufacturing workers, have been suggesting slower activity in manufacturing. But he noted the issue isn't restricted to Milwaukee, claiming the sector's slower activity in August speaks to a larger national trend.

The length of the average workweek for manufacturing production jobs fell 3 percent in August, for the fifth consecutive year-over-year decline. And average weekly earnings for these workers fell 6.8 percent while average hourly earnings decreased 3.8 percent.

In contrast to the manufacturing sector's lackluster performance in August, the MMAC report shows housing and real estate factors were positive to end the summer.

Home sales in the metro area rose 6.6 percent in August, following a 4.6 percent increase in July. That marks the first consecutive improvement for existing home sales since April 2018. And mortgages in Milwaukee County were up 9.5 percent in August over the year.

The report also shows new car registrations were down 18.9 percent over the year in August, following an 18.6 percent decline in July's report.

See the MMAC report: http://www.wisbusiness.com/wp-content/uploads/2019/10/MMACAug-19-trends.pdf