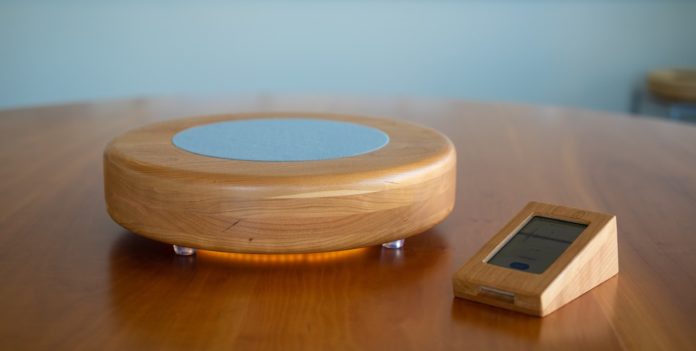 A public opinion research project involving UW-Madison political scientist Katherine Cramer is using advanced language analysis to explore views on health care, housing and other issues.

"We're trying to bring out the stories people have about their various policy stances," Cramer said last week in Madison at the Midwest Polling Summit, hosted by WisPolitics.com. "It's when we can hear each other's stories that we best understand where each other come from."

She's partnering on the project with Deb Roy, a computer scientist and natural language processing expert based at MIT. He first connected with Cramer while she was on a speaking tour for her popular book, "The Politics of Resentment," which documented the political angst and frustration felt by rural residents of Wisconsin.

Cramer spent years traveling the state for her book, joining conversations at coffee shops and other community gathering places. By listening to people in a natural setting with others they normally speak to, Cramer came to understand that small town residents were feeling left out and ignored by places like Madison — "basically from people pushing the levers that affect their lives."

"It was sometimes anger, but more often just this sort of simmering emotion that had been there for decades … that had so many different layers to it," she said. "It was resentment toward cities and city people, elites, liberal elites, people of color, the Democratic Party sometimes."

Donald Trump was elected president less than a year after her book was published, and Cramer began a speaking tour not long after that to discuss her work and the insights she gained. That's where she linked up with Roy, who had the idea to expand her methods with various technologies to reach communities across the country.

The Local Voices Network was launched in January and has hosted more than 115 conversations nationwide with over 400 participants so far. The pilot chapter was based in Madison, but others have been launched in Boston, New York City, Birmingham, Ala., as well as Waupaca and Appleton.

The small group discussions are led by community volunteers trained to use the technology involved and guide the conversations. These talks focus on values held by participants, community concerns, hopes for future progress, as well as the local, state and national government.

These conversations are recorded with a custom device called the Digital Hearth, designed with wood and cloth so as not to resemble traditional recording equipment. They're uploaded to a central network and transcribed by people, creating a database that can then be searched and analyzed with a software application.

That enables a unique twist on the group discussion format, as facilitators can play highlights from previous conversations.

"Let's say we're in Madison having this conversation. You can say well, I want you to imagine there's other people in the room and listen for a moment to this conversation from Waupaca that happened last week," she said. "Then we can reflect together."

Software engineers working on the project recently launched an updated page for the project, enabling users to search through the recordings by topic and break down sections of conversations. And Cramer says she's now diving into analysis of the recordings to learn more about what's driving perspectives across the country.

The Local Voices Network is run by a nonprofit called Cortico, which was spun out of Roy's MIT laboratory.

Cramer stresses that the project "will never sell this data," as it's not meant to be a public opinion polling firm. Instead, she says it's a tool to foster public conversations and improve understanding between different groups of people.

"We want people to bring to conversations not their bullet points or their opinions as much as their stories," she said. "Why do they feel the way they do about health care? So they're against Obamacare — why is that?"

The project is supported in part by local libraries that circulate the Digital Hearth devices. Hosts can pick them up from a local library, take them to wherever the discussion will take place, and then return them to the library where the recording is uploaded.

"The hope is that at some point, there's one of these hearths in every public library in the country," she said, noting they're in about 50 libraries so far. "There's 17,000 of them, so we have a long way to go."

Cramer hopes that in the long term, the project will help members of the public to connect and explore the views held by others.

"There is no substitute for scientific, mass sample public opinion polling or knowing what the public thinks," she said. "But we're hoping the Local Voices Network can be a supplement to that, for helping us understand where other people are coming from."

Listen to audio from the discussion: http://soundcloud.com/wispolitics/cramer?in=wispolitics/sets/midwest-polling-summit-2019
–By Alex Moe
WisBusiness.com