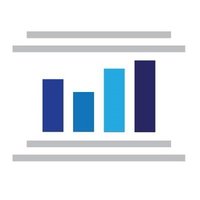 Life expectancy in the state has declined for the second year in a row as drug and alcohol deaths continue to climb, though Wisconsin residents have a better outlook than the national average.

A recent report from the Wisconsin Policy Forum finds life expectancy for babies born in 2015-17 was 80 years, compared to 80.1 years for 2014-16 and 80.2 years for 2013-15.

Meanwhile, national life expectancy in 2017 was 78.6 years. The report shows Wisconsin's recent decline matches changes in the national life expectancy, which has fallen for the first time in a century. Report authors note the last time this occurred was between 1915 and 1918, as the effects of World War 1 and a global influenza epidemic were felt across the world.

This time around, WPF is highlighting the role of drugs, alcohol and suicide in driving this trend. On both the state and national level, the rate of death due to these factors has consistently increased.

And in Wisconsin, total deaths from drug and alcohol more than tripled between 1999 and 2017.
While the state's rate of alcohol-related deaths was similar to the national rate 20 years ago, it's now risen higher as deaths from alcohol poisoning, liver disease and fatal accidents related to drinking have all increased.

Total drug and alcohol deaths increased from 593 in 1999 to 1,985 in 2017, the report shows. And the rate of increase has accelerated in recent years.

Even as more Wisconsinites are dying from drinking, drugs and suicide, the report documents a positive trend that's not reflected in the latest life expectancy decrease. It shows the rate of death from cerebrovascular diseases such as stroke decreased by 40 percent in the state between 1999 and 2017, while deaths from heart disease in Wisconsin fell by 21 percent.

That means that older people in the state are dying less, as these improvements "more than offset" the rising rates of death linked to suicide, drugs and alcohol for that age group.

But for younger adults who don't die as much from these diseases, overall mortality has risen.

In 1999, Wisconsin's drug and alcohol mortality rate for people ages 29-39 was "well below the national rate," but it has now surpassed the national rate in recent years. Those earlier deaths have had "a significant impact" on overall life expectancy, report authors said.

The WPF report also shows the state's African American community is being hit especially hard by the opioid crisis, as the opioid-related death rate for African American residents of the state was nearly twice as high as the national average for the same group in 2017.

And the rate of opioid-related deaths for African Americans in the state was much higher than the overall rate. The mortality rate for these residents increased by 24 percent from 1999 to 2017, while mortality for all African Americans declined by 6 percent.

In its report, WPF calls for more policy efforts to curb drug and alcohol abuse "through bipartisan, evidence-based measures," focusing on communities and age groups for which mortality has risen.

See the report: http://wispolicyforum.org/focus/troubling-trends-in-wisconsin-life-expectancy-down-alcohol-drug-and-suicide-deaths-up/