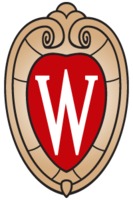 A recent joint study from the DNR and UW-Madison highlights the moderating effect that irrigated farms can have on local environments.

According to the study focused on the state's Central Sands region, maximum temperatures at irrigated farms were up to 3 degrees Fahrenheit lower on average over the year, compared to forests or unirrigated farms. At the same time, minimum temperatures at these farms increased up to 4 degrees on average.

Researchers were led by Mallika Nocco, who recently completed her doctorate Nelson Institute for Environmental Studies at UW-Madison. She worked with Robert Smail from the DNR and Christopher Kucharik, also from the Nelson Institute. Their work was recently published in the journal Global Change Biology

"We're finding that weather forecasts can be wrong if they don't take these land uses into account," Nocco said. "That will affect both farmers and plants."

To conduct their research, Nocco's team installed 28 temperature and humidity sensors in a 37-mile line across the Central Sands region. They collected readings for 32 months, between early 2014 and summer 2016. They then compared those readings with irrigation data from a regional well database managed by the DNR.

Their findings show that "saturated soils" at irrigated farms can hold more heat than dry soils, as they release heat at night, keeping minimum temperatures slightly higher than normal. And wet soils are often darker, so they can absorb more heat from sunlight.

These factors combine with the cooling effects of irrigation and farming in general, which comes from water evaporating off the crops.

Temperature differences were more significant while irrigation was taking place during the growing season. But the effects were felt throughout the year.

"Irrigation is a land use with effects on climate in the Midwest, and we need to account for this in our climate models," says Nocco, who's now a postdoctoral researcher at the University of Minnesota.

Her team included a projection in their study: if all the land in the area they examined were converted to irrigated farmland, the daily temperature range would decrease about 5 degrees on average, and up to 8 degrees "at the high end."

That difference can "significantly affect plant growth or insect pest lifecycles," as they're both closely tied to daily temperature changes.
See the study: http://onlinelibrary.wiley.com/doi/abs/10.1111/gcb.14725