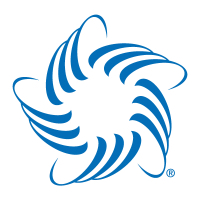 The latest investment overview from the Wisconsin Technology Council shows a "slight downtick" in the number of deals made last year, though the average size for those deals increased.

That's according to Tom Still, president of the Tech Council. He gave a preview of the group's yearly Wisconsin Portfolio publication yesterday at a luncheon in Madison. The full report is set to be published in about a week.

Starting in 2012, Still said the investment picture in Wisconsin began to show improvements in both the number and size of deals. Since then, that growth has been "fairly steady — at least in terms of dollars or deals or some combination thereof."

He said that shows "that we're getting on the map in terms of a place that has good deals, that has good value around those companies that have strong valuations."

The average size of deals in 2018 increased "quite a bit," Still said, reaching about $2.3 million. And the median deal size also went up significantly, "again reflecting that the deals are getting larger," he said.

Still noted the number of deals for more than $1 million has also increased, from 35 in 2017 to 47 last year.

"Investors are putting more money into the companies they are investing in, and part of that is there are some more follow-on rounds as well," he said. "As they mature, you're seeing investors follow on, which I think is healthy too. It shows we're producing more companies that are gaining traction."

As in previous years, health care and information technology were the two most popular areas for investment.

On the regional level, the Portfolio doesn't show much change, according to Still. The Madison area still accounts for about 55 percent of all deals made in the state, which he said is "not surprising for a variety of reasons."

"UW-Madison helps drive a lot," he said. "You've got the entire health IT ecosystem here, you have software in general, you have gaming — you even have in Dane County itself a lot of advanced manufacturing. So that's important."

Still said the Milwaukee area "continues to show some strength" in terms of investment. And he noted increased collaboration between entities in Madison and Milwaukee.

He also said the Fox Valley area is showing improvement in its investment ecosystem.

"That's all good, because we really like to see Wisconsin as a whole move ahead," Still said. "I realize it's going to be a largely urban focus, but that's the nature of that game. And at the same time, we are seeing more activity outstate."

In analyzing the numbers from 2018, the Tech Council has found fewer women-led and women-owned businesses landing investment — about 15 percent, which is down a few percentage points from previous years.

"I'm not sure what that means; that maybe it's a blip, or maybe there just needs to be more women out there doing that entrepreneurial work, and more women investors," Still said.

This year's Portfolio will be the 11th annual report on this subject from the Tech Council. The report also includes data from public and private sources, as well as survey results from members of the Tech Council Investor Network, which now includes about 40 different angel, venture capital, family and corporate funds.
–By Alex Moe
WisBusiness.com