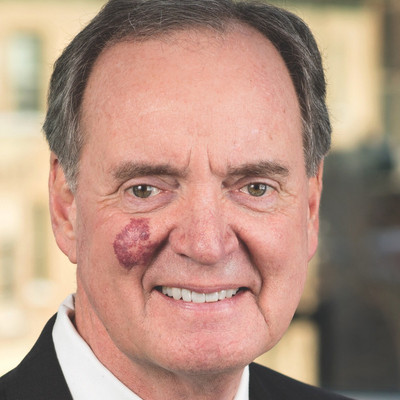 While WEDC Secretary and CEO Mark Hogan is rejecting the conclusions of a recent independent report on Foxconn, DOA Secretary Joel Brennan says it provides valuable information about the company's impact in Wisconsin.
Earlier this year, Foxconn scaled back its plans for a Gen 10.5 manufacturing facility with plans to produce smaller screens. After that, Brennan says the Department of Administration sought outside perspectives on the changing project, to protect the state's economic development interests.
The report, authored by Tim Bartik of the Upjohn Institute for Employment Research, shows the cost per Foxconn job to state taxpayers would be higher under the company's revised plans, compared to the original larger facility. Bartik says each job would cost taxpayers $290,000, compared to $172,000 under the first plan.
"The report from the Upjohn Institute, a non-partisan independent think tank that conducts research into various aspects of economic development, including state incentive programs, is valuable to the administration, policy makers, businesses and taxpayers to understand how this project could affect Wisconsin," Brennan said in a statement.
In a statement, Hogan says Bartik's study makes assumptions that couldn't occur under the existing contract between the agency and Foxconn, which outlines performance-based metrics tied to incentives.
"The plain fact is the company would not be able to retain any incentives if, by the year 2023, it had only created either the 1,500 or 1,800 jobs the study is based on," Hogan said in a statement. "As a result, any calculations about the effects of tax credit payments to Foxconn on other state spending priorities — and their impact on the broader Wisconsin economy — are purely theoretical."
Bartik and Hogan went back and forth on the issue over Twitter, with Bartik tweeting: "Paying out large incentives upfront to Foxconn & then hoping Foxconn defaults is equivalent to giving Foxconn a large no-interest loan, as the original contract does not adjust clawbacks for inflation or the time value of money."
In response, Hogan argued WEDC "did not negotiate this contract 'hoping' #Foxconn would fail!"
He tweeted: "The 'performance-based' contract provides the company the flexibility it needs to make good business decisions to ensure its success & at the same time, protect #Wisconsin taxpayers."
See more of the exchange on Hogan's twitter feed: http://twitter.com/mrhogan13?lang=en
See Bartik's report: http://research.upjohn.org/cgi/viewcontent.cgi?referer=&httpsredir=1&article=1244&context=reports