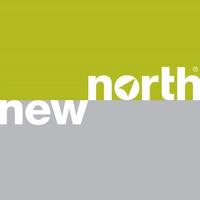 A regional startup pitch competition in northeast Wisconsin has narrowed the field to the final eight entrepreneurs, who will compete for more funding at the upcoming New North Summit in Green Bay.

These eight finalists have diverse early-stage companies spread across various industries, including small business software, e-sports, entertainment, music, beauty and clothing. They made it through earlier rounds of the HATCH competition held by local economic development groups, beating out nearly 30 other contestants.

"Not only will event attendees enjoy the presentations, it will provide entrepreneurs with the opportunity to expose their ideas to a large audience," said Barb LaMue, executive director for the New North, which covers the 18 counties of northeast Wisconsin.

The four qualifying events — held in Green Bay, Sheboygan, Appleton and Marinette — doled out $2,000 to the winner and $1,000 to the runner-up. Those eight finalists will be competing for larger cash prizes at the regional final.

Finalists include:

*Mouhibs E-sports, which will be presented to Yassine Jedir. This Green Bay company was started in January 2019 by four co-founders who originally wanted to elevate unemployed youth spending a lot of time playing video games. They've now developed a system for teaching individuals ages 12-35 how to improve gaming skills to competitive levels, and they also help connect gamers to professional e-sports teams.

See more: http://www.facebook.com/mouhibsesports/

*QOLOS, the other finalist from the event hosted by the Green Bay Chamber of Commerce. The startup was launched in June 2018 by founder Chad VanCalster with a goal of condensing digital operations for small businesses through a central database.

See more: http://www.linkedin.com/company/qolos

*The BAKKAB Safe Backing System, presented by Appleton entrepreneur Luke Haen. After going through a commercial driver's license program, he developed a system to help heavy machine operators reverse their large trucks more safely. The system also aims to reduce insurance premiums for trucking businesses.

See more: https://bakkab.net/

*Proceed, a company with an app for sharing information about job training for new employees, to capture institutional knowledge directly from workers. Coming off a second-place win from the event hosted by the Fox Valley Technical College Venture Center in Appleton, the startup will be presented in December by entrepreneur Andrew Schmitz.

See more: http://www.linkedin.com/company/getproceed/

*Sheboatin', from Sheboygan. This company builds on an earlier venture from Justin Vannieuwenhoven called Shebikin' Pedal Tours, taking a concept that started with a 15-person pedal vehicle to a pontoon boat with a similar pedal-powered operation.

See more: https://shebikinpedaltours.zohosites.com/

*Mash Machine, a Sheboygan tech startup that aims to make it easier for non-musicians to create music by combining pre-loaded musical blocks together in new combinations. By placing the blocks on a specialized glass table, the loops are interpreted by a computer and woven into a song. The company will be presented by founder Michael Jaber.

See more: https://mashmachines.com/

*Designs by Ines, a bridal boutique business that will be pitched by founder Ines Baker. She's transitioning her company into a larger seamstress shop with a goal of creating tailored dresses and other products. Her business won the Marinette competition hosted by inVenture North.

*NBM Salon, a Marinette hair products company founded by entrepreneur Nathan Bihini, a native of the Democratic Republic of Congo that caters to diverse clients.