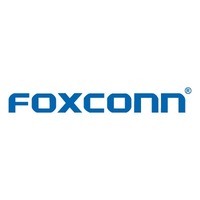 Foxconn's Director of United States Strategic Initiatives, Alan Yeung, has informed state officials the company has been unable to find sufficient talent for its manufacturing project in Wisconsin.

In a letter to Department of Administration Secretary Joel Brennan, Yeung said the state's recent announcement that the facility isn't certified and won't qualify for tax credits was met with "great surprise and disappointment."

He says the company strongly disagrees with the decision. And he said letters sent to the company by the administration between April and November represent a pattern "of inaccurately portraying Foxconn's statements and positions relative to the WEDC Contract."

Despite traveling "from North Carolina, to Illinois, to Michigan, to Ohio and Kentucky," Yeung said Foxconn has "encountered great difficulties in recruiting the talents we need for our development."

Yeung says the company's efforts in Wisconsin are being held back by the administration's "red herrings" over terms of the contract.

"Distractions like these leave job creators and job seekers wondering if doing business in our great state is welcomed by Governor Evers' Administration," he said.