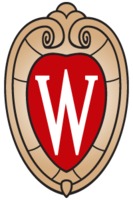 A partnership between Monroe Clinic-SSM Health and UW-Madison's School of Nursing aims to fill gaps in care by placing nursing students in rural areas.

"This relationship with the School of Nursing helps us recruit," said Monroe Clinic CEO Mike Sanders. "We hear from people that they did not know you could have a practice like this in a small community, with access to technology and specialties but with a small-town feel."

Monroe Clinic has 11 clinics in southwestern Wisconsin and Illinois, which receive more than 200,000 patients each year. They're staffed by 85 physicians and up to 50 advanced practice practitioners, who are mostly nurses.

These nurses-to-be need several field placements as part of their education, and UW-Madison says these placements are attracting nurse practitioners to stay and work at some of these clinics. These locations present an opportunity for nursing students pursuing a doctorate of nursing practice, according to the university.

Since the partnership began four years ago, three of the nursing students have returned to work at Monroe Clinic as nurse practitioners.

One of those students, Sarah Smith, is now an adult-geriatric primary care nurse practitioner at the company's central clinic in Monroe. Through the partnership program, she was placed at a branch in Illinois for two cycles.

"It was a very small rural clinic, and I got to see a lot of different issues, which is what interested me in rural work in general and in Monroe Clinic in particular," Smith said in a release.

According to Pamela Ann McGranahan, director of the DNP program at UW-Madison and associate clinical professor of nursing, students placed at rural clinics often face challenges they might not expect.

"People may think the scope is small, and that they won't see much high-acuity stuff. But people get hurt, sick, have a heart attack or stroke, and hit by cars everywhere," she said. "And then there are farm accidents."

The doctorate of nursing practice program is open to anyone with a bachelor's or master's in nursing degree with one year of experience, the release shows. McGranahan says the degree builds on the former masters-level nurse practitioner program.

Participating students get more clinical hours and "a deeper dive into leadership and the application of research to practice," she said.

"We all know medical science and technology are expanding and growing more complex," she said. "Patient needs and expectations are likewise growing, and the Wisconsin population is aging, especially in rural areas."

According to Sanders, the clinic doesn't get paid for educating these DNP students, but he says the relationship with the nursing program offers "a big payoff."

"We give our people time to do this, and promote it as something that has value," he said. "Our goal is to have a top team here, and one of our fundamental strategies is to create an organizational environment that helps us recruit and retain top talent."