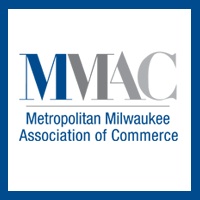 Federally funded research programs in the state are finding ways to improve health and safety through clinical trials for cancer therapies, new pollution mitigation strategies, advanced analysis of extreme weather and countless other projects.

"Federal funds are so important," said Sandra Hunter, a professor of exercise science at Marquette University. "Not only just for the translational aspects and the science and knowledge itself, but also the institutions too, the educational opportunities that it provides for students, the economic benefits."

She was joined by others from some of the state's top research institutions, including UW-Madison, UW-Milwaukee and the Medical College of Wisconsin. They spoke yesterday at an event in Washington, D.C., organized by the Metropolitan Milwaukee Association of Commerce and the research schools.

Hunter directs two labs at Marquette: the newly established Athletic and Human Performance Research Center, and her own lab, which has been funded by the National Institutes of Health for more than 15 years. Her work has focused on preventing injury and disease, bringing translational research from the lab bench into practice.

"We study problems like why do people as they age get weaker and more fatigable, and how do we protect against that?" she said. "We're actually strength training older adults and trying to understand what are the best therapies… That's a clinical trial that's ongoing."

The direct impact of federal research funding was illustrated by Rebecca Clapper, a professor and director of the Great Lakes Genomics Center at UW-Milwaukee's school of freshwater sciences.

She explained that her research on environmental contaminants coming from products in the market is hampered by a lack of federal dollars. She said no dedicated federal funding source exists for that kind of research, and any progress made has been due to "little pots of money" coming from the city of Milwaukee or nonprofit groups.

"We can't move that field forward very fast," she said. "In fact, we're dealing with the ramifications of not having enough information about those compounds — with PFAS compounds, we're a decade behind in research because we don't have the federal dollars."

But at the same time, the school's nanomaterials research program is benefitting from funds coming from a broader nanotechnology initiative funded by the feds. Within that initiative, an environmental research program provides funding for efforts to understand the environmental impacts of nanomaterials and improve their design.

"They're being used in everything from medicine — as delivery devices, because they're smaller than a red blood cell — to things in your electronics, new batteries for instance for hybrid and electric cars," she said.

She says UW-Milwaukee is working in partnership with UW-Madison and other universities to create nanomaterials that are "benign by design," and don't require clean-up efforts down the road.

"We've had a huge initiative there creating safe nanomaterials," she said. "So it makes a huge difference having that federal program versus not having any funding at all for the other type of research."

UW-Madison is the state's largest recipient of federal research funding, with more than half of its $1.19 billion annual research expenditures coming from federal awards. But the Medical College of Wisconsin comes in second with about $120 million in federal research dollars every year. That's according to Jim Thomas, medical director of MCW's cancer clinical trials office and the associate director of translational research.

He said one of the school's top research priorities is cancer, with more than 150 related clinical trials currently ongoing. And about a third of those are exclusive to MCW.

Thomas said MCW is "working toward" becoming a National Cancer Institute Designated Cancer Center, which grants access to other federal resources including grant programs. More than 70 NCI cancer centers exist around the country.

"Milwaukee right now is the biggest metro area that doesn't have an NCI-designated cancer center, and we don't think that's okay," he said.

For a number of the trials taking place at MCW, Thomas said the therapies being tested have never been used in humans before.


"These are patients that had run out of options," he said. "They had no treatments left to them, and now to be involved in a clinical trial, to be treated with something novel from the medical college, and then walk away from that with no evidence of cancer at all is really pretty unique."

While research on cancer and other threats to human health progresses in the state, other scientists are assessing weather patterns to help communities better prepare for impending disaster.

Shane Hubbard is an associate researcher at UW-Madison's Space Science and Engineering Center. He says the center's Cooperative Institute for Meteorological Satellite Studies produces about 80 percent of all satellite-related info that goes to the National Weather Service, the National Oceanic and Atmospheric Administration and the National Hurricane Center.

"When there's a hurricane out on the ocean, we're supplying vital info on the intensity of that hurricane, the tracking of that hurricane, where it might be moving in the future," he said. "Federal dollars going to research that goes back to forecasters… That money is more important than it ever has been, because of big data issues."

Hubbard explained his research group is receiving complex remote sensing data every 30 seconds, making it all but impossible for forecasters to make fully informed decisions.

"Scientists are taking federal dollars to make products that boil that down into simple messages that they can then use to make their decisions rather than shuffling through all that info," he said.

According to him, a recent study from the National Institute of Building Sciences found every $1 spent on mitigation efforts will save $6 down the road.

"A researcher in our building has reduced some of the warning times, lead times by 30 minutes," Hubbard said. "And we're monitoring flooding not just in the U.S but all over the world… My research directly puts info into communities' hands to understand their risks from things like flooding and hurricanes."

Funding for research programs like these can be found in the private sector, but Hunter explained the money "is just much less" and usually restricted to a specific area that's important to the foundation providing the funds.

When a certain research project or program is funded by federal dollars, the government covers both direct costs for the project and indirect costs related to performing the research.

"That research could not occur if there wasn't an infrastructure already in place… personnel to manage grants and get submissions in," she said. "There is money that comes indirectly back to the university which is very powerful, and really lays the foundation for future research. So federal funding is absolutely paramount for universities to keep functioning."

Listen to audio from the event here: http://soundcloud.com/wispolitics/the-innovation-connection-how-federal-research-benefits-wisconsin
–By Alex Moe
WisBusiness.com