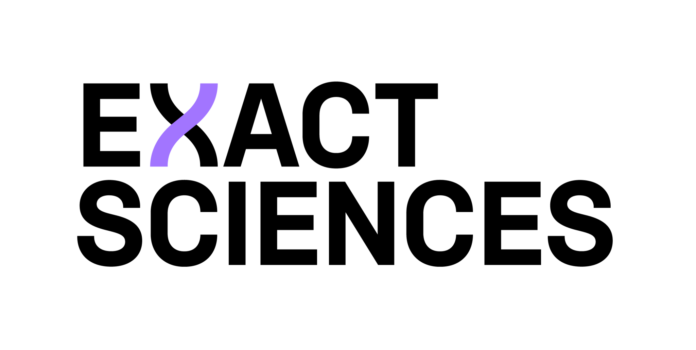 Recent study results from Exact Sciences show that newly identified markers for colon cancer could improve the company's Cologuard test.

The Madison-based cancer diagnostics company is partnering with the Mayo Clinic on research aimed at improving the precision of the test, which relies on stool samples rather than an invasive exam.

That work hinges on new biomarkers, or clues indicating the presence of cancer or precancerous growths known as adenomas. The new markers were more accurate than the current test on the market.

The findings were presented earlier this week at the annual meeting for the American College of Gastroenterology. Company Chairman and CEO Kevin Conroy says an improved test is in the works.

"The data presented at ACG are promising," Conroy said in a statement. "This new study demonstrates the potential to make Cologuard, an accurate, convenient screening option, even better for patients and gives us confidence to move forward with a prospective study."

The new biomarkers demonstrated 92 percent sensitivity for colon cancer, compared to 88 percent for the current markers. And they showed 65 percent sensitivity to advanced adenomas, versus 53 percent for the current test.

The study was conducted using 725 stool samples from patients. That included 117 with colon cancers, 120 with advanced adenomas, 161 with non-advanced adenomas, and 327 others who had no signs of cancer.

Along with the improved biomarkers, researchers with Exact and Mayo Clinic have also developed new methods for improving laboratory processes as part of its test improvement push.

Dr. Paul Limburg is chief medical officer for Exact and a gastroenterologist with Mayo Clinic. He says the discovery of new markers "is fueled by our spirit to continuously improve and advance the fight against this deadly disease."

Exact Sciences recently began a broad prospective study called BLUE-C, which aims to enroll more than 10,000 patients age 40 or older that are scheduled for a colon cancer screening colonoscopy.

Enrolled patients will provide stool samples before their colonoscopy, and will also be asked to provide a blood sample that Exact plans to use to validate a potential blood-based screening test for colon cancer. The first patients are expected to enroll in BLUE-C starting this month.