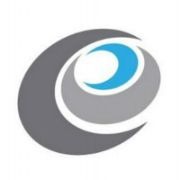 Exact Sciences is purchasing a California company called Genomic Health for $2.8 billion, expanding its reach in the cancer diagnostics market.

The company's colon cancer test, called Cologuard, will be sold alongside Genomic Health's Oncotype IQ suite of products, which help guide treatment decisions for cancer patients. The acquisition is expected to be finished by the end of the year.

"With our collective resources and broader platform, we will be able to provide our existing tests to more people, while also accelerating the development and launch of future cancer diagnostic tests," said Kevin Conroy, chairman and CEO of the Madison company.

According to a release, Genomic Health's product portfolio has been used in treating more than 1 million cancer patients around the world. The company's most recent performance information shows it had 19 percent revenue growth over the year in the second quarter of this year. The California company estimates its suite of products for oncology and urology have a total available market of $2 billion.

By comparison, Exact Sciences estimates Cologuard has a total available U.S. screening market of $15 billion for people over 50, with a potential for $3 billion more if the recommended screening window is expanded to cover people over 45. The release shows Exact Sciences has submitted an application to the FDA for such an expansion.

Once the acquisition goes through, the combined company will have more than 1,000 employees including sales and marketing staff, research specialists and others. The release shows increased investment in research and development is planned, supporting the development of new diagnostic products.

In a statement, the companies said the deal is expected to lead to $25 million in cost savings within three years.

"Together, we have a stronger financial profile than on our own, allowing us to continue to invest in new growth opportunities," Conroy said on a conference call Monday. "Not only will we have the scientific capabilities to develop new products, but we will have the commercial scale to deliver them to physicians and patients."

Conroy said Exact Sciences could leverage Genomic Health's expertise in clinical trials to advance the development of tests for other cancers. He explains the Exact Sciences team has identified biomarkers for 15 of the most deadly cancers in partnership with the Mayo Clinic; those biomarkers could be used to create new diagnostic tests.

"Genomic Health's well-established global infrastructure will help accelerate the launch of pipeline products," Conroy said. That includes Genomic Health's existing laboratory space in the San Francisco Bay area.

"We will be able to more deeply engage with provider and payer customers," Conroy added.

Also on the call, Genomic Health CEO, Chairman and President Kimberly Popovits called Exact Sciences "a tremendous partner to advance our mission."

"Together with Exact Sciences, we will have the collective talent, expertise and platform to bring our products to even more people around the world," Popovits said.

Exact Sciences shareholders are expected to own 91 percent of the combined company, while Genomic Health shareholders are expected to own about 9 percent.