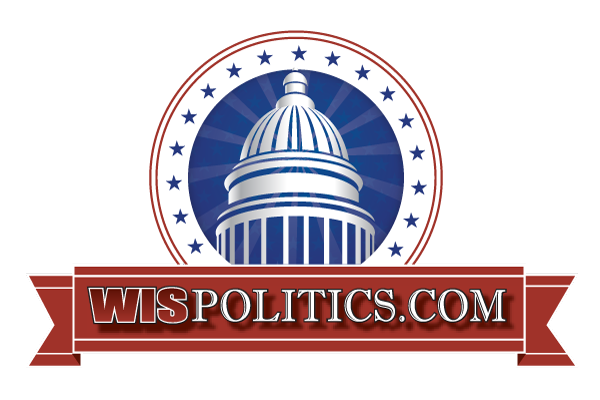 Contact: Jamie Mara
Dairy Business Association
(920) 209-3990 | [email protected]
GREEN BAY, Wis. — Government policy is crucial to farmers. What happens in town halls, at state capitols and in Washington, D.C., affect all of them one way or another.
The Dairy Business Association (DBA) in Wisconsin and its Midwest counterpart, Edge Dairy Farmer Cooperative, are focused on making sure those policies are fair, sensible and conducive to a healthy dairy community.
A key to this mission is getting the groups' members involved in the process. Their voices are louder than any lobbyist's could be. DBA and Edge take a unique approach to engaging their members in this mission.
In July, the groups held "policy picnics" around Wisconsin to update members on regulatory issues, to collect ideas for policy-related solutions in Madison (DBA) or Washington (Edge), and to encourage members to participate in lobbying efforts. The events, held each summer, also connect members with each other.
"These picnics are a chance for the professionals to tell me, the farmer, what they are working on and get my feedback," said Nick Woldt, who together with his wife, Maria, own ToldYaSo Holsteins, a small dairy in Marshall, the site of one of four picnics.
The DBA and Edge government affairs teams covered topics such as the new Wisconsin state budget, a replacement to the NAFTA trade deal, immigrant labor and the fall congressional agenda. Members asked questions, offered ideas and shared everyday challenges in the group setting and one on one with the staff.
"This is a great opportunity for us to actually get on the farm and hear directly from farmers as well as our corporate partners about issues they're facing, including those that are regional or that might otherwise be below the radar because we're not hearing about them much in Madison or Washington," said John Holevoet, director of government affairs for DBA and Edge.
COMING TOGETHER
Meeting farmers where they live and work — on the farm — in a picnic setting is casual, comfortable and efficient, said Daphne Holterman, a DBA member and dairy farmer in Watertown who attended the event in Marshall.
"It's informal. It's a quick pop-over during the middle of the day to check things out, talk to people and see a farm I haven't seen before. But I think the guts is the policy and I'm always very interested in that," Holterman said.
Heidi Fischer welcomed the chance to host one of the picnics at Fischer-Clark Dairy Farm in Hatley.
"Anytime you can get a group of farmers or people in agriculture together, there is bound to be great conversation, so I feel these are very effective in informing everyone of the current situation both at the state and national levels," said Fischer, whose farm is larger. "Everyone hears the same message, and conversation can happen."
Fischer has taken her interest in policy issues to the next level — a "Dairy Speaks in D.C." trip with Edge staff to Washington this past spring.
"Our government officials need to know what is happening here at the farm level and how regulations and proposals can impact our business, especially in today's market," she said. "We don't have the time or margin for error, so the more proactive you can be, the better."
Although Nick Woldt prefers to stay on the farm and leave the lobbying to the professionals, he's becoming more comfortable with the political aspects of dairy farming, in part because of events like the policy picnics. He said he appreciates the boots-on-the-ground approach from DBA and Edge.
GETTING INVOLVED
DBA and Edge members can be as closely involved in policy issues as they want to be. The organizations have policy committees where members help make strategic decisions, and members are encouraged to participate in government hearings and lobbying events. In addition to Edge's trips to Washington, DBA holds a "Dairy Day at the Capitol" in Madison.
This involvement is crucial, said Tim Trotter, executive director of the organizations.
"I can't stress enough the importance DBA and Edge see in empowering our members, both by giving them a seat at the table when we are shaping our policy strategies and by giving them tools they can use to engage their government representatives," he said.
"When our members are willing and able to speak up, lawmakers are likely to listen more closely."
About DBA:
The Dairy Business Association is the leading dairy lobby group in Wisconsin, focused on advocating for sensible state laws and regulations that affect the dairy community. The nonprofit organization is comprised of dairy farmers, milk processors, vendors and other business partners who work collaboratively to ensure that dairy farms of all sizes have the support they need to keep America's Dairyland strong. More information: dairyforward.com
About Edge:
Edge Dairy Farmer Cooperative provides dairy farmers throughout the Midwest with a powerful voice — the voice of milk — in Congress, with customers and within their communities. Edge, based in Green Bay, Wis., is one of the top cooperatives in the country based on milk volume. More information: voiceofmilk.com