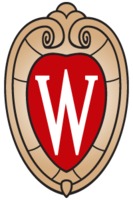 A new report from UW-Madison's Center on Wisconsin Strategy puts a spotlight on the state's racial disparities, which are particularly stark in the areas of employment and education.

The report's authors stress that racial inequality in Wisconsin is "neither natural nor inevitable," noting economic outcomes for African Americans in the state were better than the national average several decades ago.

"But across the last 40 years, opportunity and outcomes for black residents in the state have fallen below national averages and the racial divide has grown," they wrote.

Drawing on data gathered by the Economic Policy Institute, the report shows Wisconsin has the largest employment disparity of any U.S. state between white and African American workers ages 25-54. Eighty-five percent of "prime age" white residents are employed, compared to 61 percent of African Americans in the same age range.

Unemployment figures from across the age spectrum paint a similar picture. The report shows nearly 9 percent of the state's African Americans were unemployed in 2017, versus 3.3 percent of white residents — the largest unemployment disparity in the nation.

Report authors say that balancing employment and family obligations depends on "an array of private and public resources and policies" such as paid family leave, affordable high-quality health care and "fair scheduling" of work hours.

"Supporting work-life balance is critical especially for lower-wage workers who do not generally have access to strong leave or other benefits," they said.

While average math test scores for 8th grade white students in the state are well above the natural average, scores for African American students fall well below. That difference between test outcomes is the highest in the nation.

And white residents are more than twice as likely to hold a bachelor's degree in Wisconsin — 30 percent compared to 14 percent for African Americans, the report shows. This is also the largest disparity out of U.S. states.

On top of those factors, out-of-school suspensions — which are associated with worse education outcomes — are 7.5 times more likely for African American students than white students. Only Illinois has a higher disparity for this measure, according to the report.

The report shows the median household annual income for African Americans in the state is $29,000, while the median white household has just over $59,500. Only two states have worse inequality in household income.

And the state's disparity in child poverty is the fourth worst in the country, with one in three African American children in the state living in poverty — 3.5 times higher than white children.

See the COWS report: http://www.cows.org/_data/documents/2030.pdf