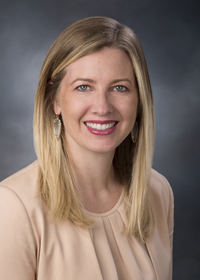 Corn growers and ethanol producers in Wisconsin are feeling short-changed after new details from the EPA undercut what they saw as a done deal with President Trump.

Cal Dalton grows corn in Marquette County, and has served on the National Corn Growers board of directors as well as the National Ethanol Committee. He explains the Trump administration earlier this month unveiled a proposal that would have required U.S. refineries to blend a minimum of 15 billion gallons of ethanol into fuel each year. The proposal aimed to cover exemptions for small refineries by increasing the ethanol requirements for larger ones.

Dalton says the issue hinges on the exemptions being granted to small refineries. According to him, those displaced requirements are supposed to be reallocated to other refineries under current law, but he says that hasn't occurred in recent years.

According to him, Trump's proposal from the beginning of October would have made up for that unmet requirement by adding those gallons to the renewable fuel standard over the next three years, driving up demand and prices for both corn and ethanol.

"That was the Trump deal, that was what he promised… to make us whole again," Dalton told WisBusiness.com. "If they followed that, everybody would be happy."

But less than two weeks after Trump announced the deal, additional details released by the EPA muddied the water and stirred outrage in the corn and ethanol industry. The draft proposal would use government projections, rather than the actual number of gallons waived in the exemptions for small refineries. Dalton says the agency's proposal would bring the annual requirement below the promised amount.

"That's the rub," he said. "They're not following the deal announced by the administration."

The EPA held a field hearing yesterday in Michigan on renewable fuels volumes for 2020, giving members of the ag community a chance to voice their concerns about the uncertain regulatory environment.

"That's why farmers and ethanol producers are meeting in Michigan, to talk about sticking with the law, following what Trump pledged to farmers and corn growers and ethanol producers," Dalton said.

Growth Energy CEO Emily Skor (pictured here) testified at the hearing, calling on the EPA to adjust the draft proposal to reflect the deal announced earlier by President Trump. Growth Energy is the largest renewable fuel organization in the world, representing more than half of all U.S. ethanol production.

"As drafted, EPA's plan fails to accurately account for lost gallons and betrays President Trump's promise to rural America," she said. "It cuts the fix we were promised in half, if not more, and destroys what may be our last chance to bring back the ethanol plants that have shut down and help ease the burden facing American farmers."

Under Trump's earlier proposal, Dalton says the bolstered requirement would have had ethanol producers "running at full capacity."

"It would create higher demand for corn and drive up prices," he said. "It wouldn't raise it that much, but it would be enough to be profitable for farmers like myself to grow it."

Wisconsin has nine ethanol plants, and Dalton said at least three of them are currently running at lower capacity. With lower demand due in part to the refinery exemptions, corn farmers and ethanol producers aren't getting paid as much for their products.

Most of the corn produced by Dalton Grain Farms in Endeavor is delivered to an ethanol plant, which Dalton helped launch nearly 15 years ago along with other community members. He says the local ethanol plant is owned by the community at large, with investments from more than 800 families.

"This doesn't just hurt local farmers," he said. "It hurts local rural communities."
–By Alex Moe
WisBusiness.com