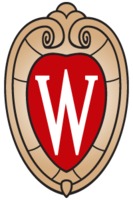 Binge drinking in Wisconsin costs more than $2.6 billion in lost productivity each year, a recent study from the UW Population Health Institute shows.

According to Julia Sherman, project coordinator for the Wisconsin Alcohol Policy Project, binge drinking causes "a significant number" of alcohol deaths in the state.

"You lose their productivity for the rest of their life," she told WisBusiness.com. "We lose years of productivity."

Overall, binge drinking in the state costs nearly $4 billion per year — around $666 per state resident, the report shows. Wisconsin's binge drinking rate in 2018 was 24 percent, compared to 16 percent for the U.S. median.

As defined by the report, published earlier this month, binge drinking is five or more drinks per occasion for men, and four or more drinks for women.

Aside from lost productivity — which contributes nearly two-thirds of the total cost — criminal justice costs related to binge drinking were $560 million in 2018, and related health care costs were $380 million.

Sherman said more people die from alcohol-related injuries than from diseases related to drinking. That's why the lost productivity figure is so much higher than related costs for health care.

"Alcohol-related diseases push up medical costs, but acute injuries — especially those that lead to death — relate to reductions in productivity," she said.

Aside from alcohol-related absenteeism, Sherman said "presenteeism" is also a drag on productivity. That factor captures the effect of people being impaired at work. On top of that, lost productivity due to hospital stays and incarceration plays a role, as well as secondary impacts on other people.

"If you are in a car crash due to a drunk driver, your productivity may go down," she said.

Binge drinking contributed to more than 79,000 hospitalizations last year, as well as nearly 25,000 arrests for driving under the influence, and just under 2,500 alcohol-related deaths, the report reveals.

It shows excessive drinking contributed to more than 6,000 alcohol-related car crashes, and over 1,800 underage drinking violations. Last year, more than 7,200 people were in an alcohol-related treatment program.

Aside from lost productivity — which contributes nearly two-thirds of the total cost — criminal justice costs related to binge drinking were $560 million in 2018, and related health care costs were $380 million.

The rest of the cost is associated with car crashes and other consequences, including fires and special education for children born with fetal alcohol syndrome.

Across all age ranges for adults in the state, the estimated prevalence of binge drinking is well above the U.S. median — particularly in the age range of 25-44, which has a prevalence of 35 percent, compared to 23 percent for the rest of the country. And both men and women in the state binge drink at higher rates than the U.S. median.

Sherman explained that binge drinking in the state has been level for about a decade, with no significant increase or decrease among adults. But at the same time, underage drinking has been falling. She chalks that up to a "serious effort" to prevent or reduce underage drinking, but notes there's been no such effort aimed at binge drinking for adults.

The report shows about 41 percent of the total binge drinking cost, or $1.6 billion is paid by the government, including local, state and federal entities. The rest is shouldered by drinkers themselves, as well as their families and society at large, report authors said.

They note that alcohol tax revenue last year was $60.9 million in Wisconsin — less than 2 percent of the total cost of binge drinking.

"Binge drinking is a serious community problem, and it's going to take efforts by the public sector and private sector — which has a huge role in helping with workplace prevention," she said. "They also have a lot to gain. It's going to take community engagement as well."

The report was funded by a grant from the Substance Abuse and Mental Health Services Administration to the state Department of Health Services. The UW Population Health Institute is part of the UW School of Medicine and Public Health.

Sherman said the report was crafted with a standardized method used by the Centers for Disease Control and Prevention as well as other states.

Along with state-level figures on the economic burden of binge drinking, the report also breaks down findings on a county-by-county basis. It shows that significant variation in drinking rates exists between various counties in Wisconsin.

See the full report: http://uwphi.pophealth.wisc.edu/wp-content/uploads/sites/316/2019/10/The-Burden-of-Binge-Drinking-in-Wisconsin-Full-Report-2.pdf