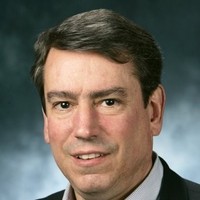 Wisconsin Technology Council President Tom Still says a bill to alter the state's investment tax credit program could bring more out-of-state investors to Wisconsin.

"Wisconsin still has a long way to go in terms of attracting venture capital especially, but we do have the right portfolio of companies; we have entrepreneurs who can do it," Still said earlier this week before the Senate Committee on Agriculture, Revenue and Financial Institutions. "The more we can attract money from elsewhere, the better."

Senate Bill 208 would allow insurance companies from outside the state to access a 25 percent state tax credit on any investments made in Wisconsin companies that are certified through the Qualified New Business Venture program.

According to Sen. Howard Marklein, one of the bill's co-authors, out-of-state insurers were already getting tax credits for these investments until a 2017 audit by the Office of the Commissioner of Insurance found they were ineligible to do so.

Speaking earlier this week at a public hearing for the bill, the Spring Green Republican explained the investment tax credit program started in 2003 and has been altered several times by lawmakers.

"I think there were some unintended consequences to the amendments that were made in 2009, which affected the ability of out-of-state insurance companies to invest in these companies," Marklein said.

But he said lawmakers weren't aware of that oversight until the OCI audit, and had always intended for these companies to benefit from the program. Marklein said the tax credits awarded to those insurers were eventually rescinded.

"This came to light that they weren't eligible to receive the credits," Marklein said. "So this bill is really a technical change to that, a correction of what should have happened."

Still agreed, adding the issue arose when various versions of amendments to the investment tax credit law weren't paired up correctly.

"As you look back at some of the things that have been done with this law over time, I do say it's been a great evolution," he told the committee. "This is one thing where just a couple versions didn't match up … Here's an opportunity to fix it for the good of the state."

Still added SB 208 has no fiscal effect, currently faces no opposition, and won't reduce the overall amount of tax credits available in the state.

"That's another important piece, because the Legislature has carefully monitored that total cap on credits over time," he said. "This won't affect that one way or another."

In his testimony, Still focused on the economic opportunity of making the change, highlighting the impact the program has already had on the state. He noted last year had the highest dollar amount ever recorded for total investment in Wisconsin companies, and credited the QNBV program with driving interest in these businesses.

"But still, we have a long ways to go, and that means involving more investors not only in the state but out-of-state," Still said.

He said about half of the in-state deals tracked last year involved at least one out-of-state investor. These deals involved companies in life sciences, software, advanced manufacturing, business services, and increasingly, tech applications for insurance and other financial services.

"That's where significant opportunity lies right now," he said.

Still described an explosion of venture capital interest in fintech and insurtech, including from VC arms of insurance companies themselves. That includes American Family Insurance, Northwestern Mutual Insurance and CUNA Mutual — all of which are based in Wisconsin and have dedicated VC funds.

But that's just three out of dozens of major U.S. insurers making waves in this space, as Still noted, with about $2.5 billion in insurtech investments made nationwide in 2018.

"That's a lot of money, and a lot of companies are putting more money into this," he said. "So it's not like it's peaked and we're in any way on the back end of this. We're catching the rise in this particular type of investment."

According to Still, a large German insurer called Allianz recently put $1 billion into its VC fund, and American Family Insurance recently injected its fund with another $200 million.

"This activity is going on, it's important, it matches with our strengths as a state, and I think this is another opportunity to make a difference," he said.

See the bill text: http://docs.legis.wisconsin.gov/2019/related/proposals/sb208

Watch a WisEye video of the hearing: http://wiseye.org/2019/08/20/senate-committee-on-agriculture-revenue-and-financial-institutions-4/
–By Alex Moe
WisBusiness.com